Movement Ministers,
I'm sure we've all been there before….you have an upcoming dance or ministry engagement but have no idea what to wear. A Google search on "praise dance garments" or "praise dance uniforms" will bring up most commercial vendors. But sometimes, you're looking for more…but you're just not sure what or where to find them. The list below is not an all inclusive list, but it should jump start your search on a variety of garments that are being crafted for movement ministers.

Garment Resources I use
The people included in this list are garments include vendors that I have purchased garments from and have my endorsement.




Diane Ransom / Garments Fit for King




Types of garments include hanky hem overlays (pictured at left), suspender pants, various palazzo pants, ephods, tunics and dresses.





These garments are durable, professionally sewn and reasonably priced.





Great to wear at dance ministry workshops / conferences, they also make great rehearsal or preparation garments and of course are well suited for ministry.





In addition to the garments on her site, Diane can make custom garments like the one she made for me shown at the right (sorry, this is one of a kind!)





Diane Grant (aka Ladie Di) / Church Streetwear




Ladie Di's mission is to infiltrate the Christian dance ministry with anointed, quality, and gracious praise dance garments for the edification of God regardless of size, age, or gender.

The overlay pictured to the left is called Fire. Below on the left is a picture of fire being worn by Ms. Patricia of the Anointed Feet Christian Dance Academy while ministering at the 2009 Equipping the Saints Dance & Worship Arts Conference. The picture on the right is a red 2 piece called

Divinity

that I also wrote at Equipping the Saints.

Tabitha McGowan / Doxa International
Click for Myspace Page


Tabitha makes stunning priestly robes, tunics and ephods. Her garments are usually 1 to few of a kind. In other words, they are not repeated. The garment at the right is called His Glory Surrounds Me. In the picture above, I am wearing a Doxa International original called Thy Kingdom Come over my Divinity Set. Yes, you can mix & match!

Rekesha Pittman / Reignaissance TM
Click for Website


Rekesha's garment line exhibits royalty and excellence. The garment pictured at the left is called a Reign Jacket. She also produces overlays, shawls and accessories that can make an all white commericial garment look unique.

Recently, she launched Classy Classwear TM to give dance ministers something modest to wear while rehearsing in the studio or evangelizing in the streets. Let people everywhere know all about "PRAISE DANCE" with shirts, tote bags, and more accessories.


Below is a picture of Reign Dance Company in their Classy Classwear Praise Dance T-Shirts and Palazzos

Michelle Vela / Waves of Glory

Michelle & Debbie make some of the most beautiful overlays I have ever seen! If I need something special for a solo piece, they come to mind. Many of their garments are made from ornate materials or delicate silks. Some garments include hand painted art.

In addition to the overlays, they offer beautiful silk flags!

The garment pictured on the left is called One Night with the King




Theresa Gomez / HIS Praise
Click for Website


Theresa makes a variety of garments, praise hoops, flags and banners. Including garments for children like the one pictured at the left.
Additional Garment Resources
These are resources I know of but do not own any of their products (haha…yet!) Their garments are beautiful and on my Christmas list (smiles!).

Suzzane Tushar / Son Dance Ministry
Provides worship instruments, worship streamers for adults and children, praise and worship garments, and various dance accessories. She produces beautiful hand dyed silk streamers and ribbon worship streamers
From their website: "If you are in search of something unique, you've come to the right place! We offer fully customized Praise Dance Garments & Accessories
Commercial Vendors
Below are commercial vendors that mass produce garments. These are great resources for your "staple" items (shoes, leotards, tights, lyrical sandals etc)
Full disclosure: The vendors listed below have been a sponsor of Paneh at some time, however I am not receiving any sort of compensation for including them on this list.
There you have it! A "what" to "where" resource guide to help you find ministry garments!
As I mentioned above, this is not intended to be an all inclusive list, so please don't send me requests to add names to the list.
My intention is for this to be a resource guide, not a list that I have to manually maintain…though I may visit it a few times a year to make sure the links still work!
If you make garments for movement ministers or know someone who does, consider placing an ad in our dance ministry classifieds! Listing starts as low as $5 and your business will be exposed to thousands of viewers that you are looking to serve.

This list is current as of October 2009
Share on Facebook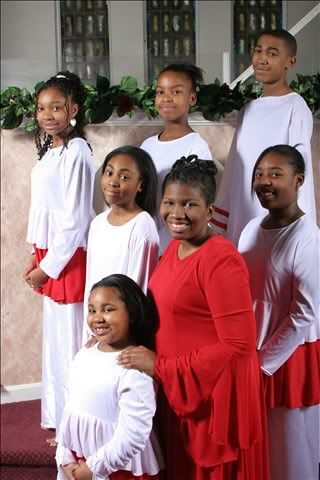 I am still in awe of the GREAT things that took place at the Dance for JOY workshop! JOYED UP! Youth praise dance ministry really took ownership of their event from beginning to end. They picked the movement disciplines, the menu (pizza of course), and ministered through teaching and dance.
The day started with their class "Dance for JOY" in which they spoke about why they choose to minister in dance, Bible verses supporting dance, and perhaps their favorite topic – Ministry vs. Entertainment, where they compared and contrasted ministry with entertainers their peers are familiar with (America's Best Dance Crew, Hannah Montana, and Cheetah Girls to name a few).
At an age where peer approval is priority, I commend them for standing in front of a group of their peers and teaching a foundational truth of ministry. The revelations God downloaded into these teens, pre-teens (and pre-pre-teens!) was direct from His mouth to theirs. Nuggets such as:
"When we minister we are not concern with making people happy – we want to make God happy"

"Ministry is letting God take control and move through you and with entertainment you stay in control"

"With entertainment you get the glory and with ministry God gets the glory"
**************
The breakout sessions were full of energy as the youth learned a variety of movement disciplines such as Step, Mime, African, and Praise. There were classes for the Parents / Leaders as well such as: Pulling the Gifts out of your youth, Starting & Maintaining a Dance Ministry and the "Un-Blushable" Generation.
The energy poured into the afternoon service as we all came together to lift up the name of Jesus. JOYED UP ministered an Israel Medley with the help of some of the workshop dancers!
Sidebar: Let's not underestimate our youth! These kids learned choreography for a 12 minute song in less than an hour!!!
We witnessed the Spirit of the Lord fall upon one of our youngest members as she Danced before the Lord and led us to a higher place of worship! And a child shall lead them!
Each ministry (all youth) came to give God glory! Our speaker, Tearra Vaughn blessed us with praise dance too ~ GLORY! She spoke directly to the youth to meet them where they are. She was engaging an kept their attention…not always an easy task!
At the end of the day the altar was filled with youth that desired to walk closer with Jesus – to God be ALL the GLORY!
On behalf of JOYED UP! I would like to thank every participant & attendee for your loving support.
To JOYED UP (and their parents!) ~ I am honored to serve as your dance ministry president. I love you all very much!
View JOYED UP! Ministering at the Workshop
Dancing for JOY!
Lakita
Share on Facebook
Title: "Why We Dance"
Location:
Shiloh Full Gospel Baptist Church
945 S. Dearborn Ave
Kankakee, IL 60901
Description: Praise Dance workshop sponsored by the Illinois & Missouri chapters of the International Dance Commission.
Date: June 20, 2009
Classes Include:
Prophetic & Mime Dance
Dance Technique
Flags/Colors & Garments
Choreography
Godly vs. Wordly Music

Registration is now open!
Visit http://whywedance.eventbrite.com or register below:
Share on Facebook
Title: Transformed by Praise: Worship Arts Clinic

Location:
Allen Chapel AME Church
2842 Monroe Ave
Omaha, NE

Date & Time: Saturday May 16th (8:30am – 4:30pm)

Classes Include:

Lord Prepare Me – Starting a Dance Ministry
Acting Out! Mime
Dance Before the Lord!
Flags

For more information, contact the host Jessiline Anderson:
drj7@cox.net or 402-679-2744


Share on Facebook
Title: Dance Ministry Detox
Location: Las Vegas, NV
Date: 2009-07-16
"A ministry of healing for the wounded sole."
"Detoxify" your ministry through Biblical principles and
technical training. Classes will provide applications for
the spiritual and physical elements of movement ministry.
Intense workshops and training classes will aid in
releasing the movement minister
to dance without limitations.
http://danceministrydetox.eventbrite.com
Share on Facebook
Title: Dance for JOY
Start Time: 9:00
Date: 2009-04-25
End Time: 17:00
DANCE FOR JOY
A Youth Praise Dance Workshop
Ages 5-15
Saturday April 25, 2009
9:00 am – 5:00 pm
Registration
$10 (by April 15th) for youth
Parents attend for FREE w/youth registration
Registration includes continental breakfast, lunch and access to all workshops!
Topics Include
Dance for JOY parts 1 & 2
Mime
African (tent.)
Step
Sign Language Choreography
Parents / Leaders Track
Purchase your tickets below, or click here for more information
Share on Facebook