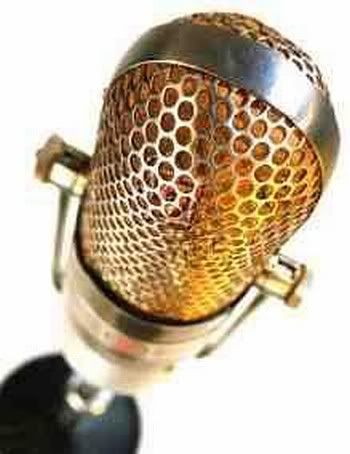 I had privilege of being interviewed by Minister Jocelyn Richard, host of The Praise Dance Life. I have nothing but love and respect for this awesome woman of God. She is an anointed dancer, teacher, evangelist that shares gifts with others. This session of The Praise Dance Life was on "blogging & ministry". I was humbled & honored to speak on the subject.
Here is a timeline of the discussion. Or you can click on the player below to listen to it here. At the end, Jocelyn gave me the opportunity to mention some projects I have coming in 2010….what she doesn't mention are the products she currently has available….check them out:
Click on the PLAY button below
to start the interview
[0:00] – Intro of discussion on "Blogging for Ministry" by Minister Jocelyn
[1:36]
–
S
ummarized the purpose and vision of Paneh Praise Dance & Mime Ministry
[3:40] – Why did I start blogging?
[5:20] – Why should someone else start a blog?1
[8:33] – How to get started?2
[14:38]
– How many people follow the blog 3
[18:00]
– Shared additional tips & encouragement for ministry bloggers

[19:10] – What can we expect in from Paneh in 20104
Additional Notes:
I mentioned a couple very successful blogs that are at the top of their respective niche. In case you missed them, they were:
(A "techie" blog) – News for Nerds…stuff that matters
(A blog about social media)
If you would like more information on the E-book I mentioned, you can sign up here
I also mentioned my other blog and pledged to take my own advice and commit more time to the development of this site.
Social media & modern technology has allowed us to connect and share information even though we have yet to meet face to face.
Update:
Fellow blogger, Peter, the voice behind Bible Money Matters recently released an e-book called Blueprint for How to Make Money With a Blog. Pete outlines what he did to sucessfully replace his wives full time income with his blogging activities. If you want to get started blogging, this is a great resource to outline the steps.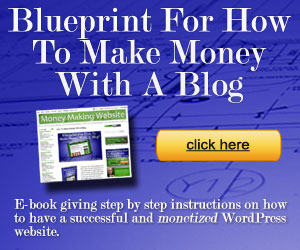 What about you? How are you using social media? Do you have a blog?
Share on Facebook
Tips for Ministry Excellence
…because an excellent spirit was in him - Daniel 6:3, NKJV
********************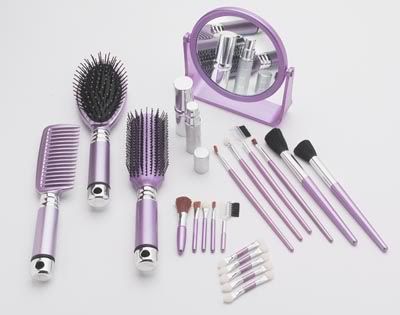 Last Month, we discussed excellence in ministry communication. This month we will continue with excellence in ministry appearance.
Appearance is simply the outward aspect. It is not a measure of beauty based on the world's standards.
Dance ministry is visual, therefore it is imperative that we present an excellent appearance for an Excellent God! Our testimony of HIM does not began when we grace a platform, but with every area of our lives.
Here are some practical tips we can implement to foster a spirit of Excellence in our movement ministries.
Part 2: Excellence in Appearance:
Garments:
- Ministry garments should be clean and free of wrinkles
- If you are changing into your garments on location, carry your ministry garment on a hanger….preferably protected in a garment bag. Toting garments in a grocery bag or garbage bag sends a subliminal message to anyone observing and that may not be your intention.
- Skirts and Palazzos purchased from commercial distributors are unfinished. They are mass produced to be one size fits most. These circle skirts and palazzos should be taken to a seamstress or alterations shop to cut to the proper length of the individual they were purchased for.
Attitude:
- Your attitude effects your appearance! Smile more! You are beautiful!
- Be involved with the program! It is a turn-off to see ministries only "get excited" about ministry and Jesus when it is there time to minister. But they sit silent and inattentive while the choir is singing, during prayer, and during other ministries.
- Whenever possible, arrive early and stay until the end of the service. If you must leave, be sure the event organizer knows in advance and position yourself so you will not be a distraction when you leave.
Hygiene:
- Carry the necessary items to freshen up after going forth in ministry. Wet wipes, deodorant, body splash, lotion, wash cloth, soap, etc
- Keep breath mints handy…
Hair & Nails:
- Keep your hair neat, unless the piece calls for something else
- Your fingernails and toenails should not be a safety hazard (smiles) or distraction! In other words, keep them trimmed to a length that is effective for ministry and will not be the center of attention.
We'd love to hear from you! Can you think of any other tips that would add to a more excellent appearance? Share your comments below!
Share on Facebook
But now He has obtained a more excellent ministry, inasmuch as He is also Mediator of a better covenant, which was established on better promises. - Hebrews 8:6, NKJV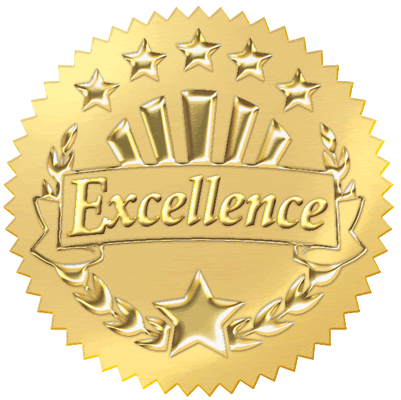 Recently, I've been meditating on excellence. What exactly is it? How does one obtain and sustain it?
During a leadership meeting at my church it was stated that the Spirit of Excellence causes the believer to aspire to the highest level of achievement in every area of their life.
Here are some practical tips we can implement to foster a spirit of Excellence in our movement ministries.
Part 1: Excellence in Communication: All communication mediums need to be clear and professional. In this information age, the first impression is often a website or voice mail recording.
Your Internet Presence:
- Keep your website up to date by removing past events
- Check for dead links and images
- Watch out for misspelled words
- Your Social Networking page (Myspace, Facebook, Twitter etc) should match the message of your ministry
Telephone Excellence:
- Voicemail recordings should be clear & free of background noise. IF you must use ring back music….let's keep it Holy saints! People calling you for ministry may be turned off by some secular selections.
- Answer the phone in a professional, courteous manner. Eliminate as much background noise as possible.
E-mail Excellence:
- When communicating by E-mail, provide a relevant subject.
- Use the same professional courtesies you would in a business letter, especially if it is the first time contacting someone.
- If you are contacting a group, use the blind copy (BCC) feature as some people do not want their e-mail addresses shared
It is important to note that excellence does not mean perfection. It is also a common misconception that excellence requires a large budget. Excellence is more about your attitude that your pocketbook! Attention to detail is the beginning of excellence in communication.
Stay tuned for part 2, an excellent appearance.
I'd love to hear from you! What else can we do to strive for excellence? Leave your comments below!
Share on Facebook
The Importance of Balance


As dance ministers some of you may be thinking this article has to do with poise and posture. The type of balance discussed within this article is far more important than dance techniques – or the ability to maintain bodily equilibrium. This is the ability to put all aspects of our life into a harmonious arrangement that allows God to fully use us (His willing vessels) to get the glory.
We need balance! It takes direction from the Holy Spirit to be able to juggle responsibilities such as work / school, rest, recreation, church duties / ministry. I submit to you "3 Ps" to gaining and maintaining balance in your life.
Purpose.
Know your purpose! If you have not sought the Lord about your purpose you need to earnestly do so. Chances are that if you do not know your specific purpose you will tire yourself doing things trying to fulfill your purpose without any focus. Everyone has a common purpose and that is to worship the Lord and bring Him glory! Realize that you are unique – fearfully and wonderfully made! God has a specific purpose for you!
Priority.
Once you know what your purpose is you can prioritize the things you have to do in your life (putting God first goes without saying!). When your priorities are in order, God can bless you. Look at Solomon, he didn't ask God for money or a long life…but he asked for wisdom. Something he realized was necessary to accomplish his purpose. Because his priorities were in order, God blessed him with wisdom and wealth.
Plan.
When you know your purpose and have established your priorities it is time to make a plan. Plans don't always have to be extensive, but as the Lord reveals your purpose to you and you have set your priorities in order you can map out a plan. Let's again turn to Solomon as an example. His plan was to build a temple (1 Kings 5:5) — according to his purpose. (Your purpose will reveal the direction you are supposed to take and be a catalyst for your plan to accomplish it). Solomon had a plan, as you read through the 2nd and 3rd chapters of II Chronicles you'll see that he gathered resources, organized the people, designed the temple, and set a time to begin work.
Dance ministers, this is not something to be considered lightly. Your purpose, priority and your plan need to come from God. Your life in your own hands is chaos, but when you surrender your all (job, family, ministry, life) into the hands of God….I'll leave you with this quote that I've heard from a couple different sources:
"A basketball in my hands is worth about $19. A basketball in Michael Jordan's hands is worth about $33 million. It depends whose hands it's in. A baseball in my hands is worth about $6. A baseball in Mark McGuire's hands is worth $19 million. It depends whose hands it's in. A tennis racket is useless in my hands. A tennis racket in Pete Sampras' hands is a Wimbledon Championship. It depends whose hands it's in. A sling shot in my hands is a kid's toy. A sling shot in David's hand is a mighty weapon that brings down giants. It depends whose hands it's in. Two fish and 5 loaves of bread in my hands is a couple of fish sandwiches. Two fish and 5 loaves of bread in God's hands will feed thousands. It depends whose hands it's in. Nails in my hands might produce a birdhouse. Nails in Jesus Christ's hands will produce salvation for the entire world. It depends whose hands it's in." Your life in your hands is a mess, but your life in God's hands will produce a miracle. It all depends on whose hands it's in.
photo credit: bike queen
Share on Facebook
This is a guest post from Evangelist Tracy Gibson, founder and director of Done Unto the Lord Ministry. The original text was sent as an email April 29th and is reprinted with permission in it's entirety.

---
Greetings,
As I worshipped this morning and spent time in study, I was reminded of Stephen. No, he was not a dancer, but he was a man who's life and Spirit were sold out to Jesus. Stephen surrendered his whole life to Christ's will and purpose. The more Stephen poured out his life for Christ, the more Christ poured His life into Stephen. The word says Stephen was full of faith, grace and power doing great wonders and miracles among the people – so much that the people were not able to resist the wisdom and spirit by which he spake (Acts 6:8-10).
Stephen's life was a great testimony to those of us who stand before the people of God to lead them into intimate places of worship, deliverance and freedom – that we must continue to walk worthy of our calling. Stephen was faithful, righteous, powerful, honest, forgiving, committed, determined, a worshipper, a servant and allowed the Holy Spirit to lead him even into death. Stephen had one brief performance (ministry), one time on stage (the dance floor) to shine (for Jesus), but it shaped the lives of many and changed the kingdom for ever. There was one man holding the coats in the back who needed to see and hear Stephen on that day and his name was Saul (Acts 7:58). Not only was Saul later converted to Paul, but on that day as Stephen gave his all – he received the best standing ovation anyone could ever receive. The word of God says
"But he, being full of the Holy Ghost, looked up steadfastly into heaven, and saw the glory of God, and Jesus standing on the right hand of God. And said, Behold, I see the heavens opened and the Son of man standing on the right hand of God." (Acts 7:55-56)
As dancers when we seek to surrender every part of our life to the Father and fulfill God's purpose, allowing the Holy Spirit to have complete control we become the very image of heaven's dance on earth. Beth Moore puts it best, "A person full of the Holy Spirit cannot be full of one's self." Let us as the Levites live a life that will honor the Father and bring Him great joy. Just as Stephen stood before the people and his face shown like an angel, when we stand to minister, let it be the radiance of the Holy Spirit that people see. Let us loose ourselves in God so much that people are not able to resist the spirit by which we speak (the movement of our body for Christ). Let us remember the testimony of Stephen and walk worthy of our calling. Let us proclaim and decree that we will be faithful to our Lord and our ministry of dance. Let us announce that we will walk in righteousness and power and live a life of integrity before a Holy King.

Let us shout to the world that we are a minister of the dance that is loving and forgiving, who is committed to the call on our life to be a Levite. Let us stand and declare that we are determined to continue taking dance back from the world and build the Kingdom of God with it as we worship in Spirit and in Truth. Why? Because we are servant of the Lord. When we move in Christ and for Christ if we reach one soul we will receive the most important standing ovation any dancer can ever receive – that of the Father, Son and Holy Ghost. So, Minister as you dance and dance as you minister for the Father has need of your life – your whole life.
Take a look at the picture I have attached. I captured this image of Deacon Bonnie Wilson on Sunday April 26, 2009 at the "Victorious In Motion" Praise Dance Anniversary Celebration. Some may say "Yeah, it's just the focus of the camera", but look around at everything else as it stays in focus. I believe and others who have seen this photo – believe that this is how we look as we minister through the power of the Holy Spirit – which is the anointing we move in "Jesus Christ" Himself. I believe this is what Heaven sees and those who are transformed by our anointed movement. I believe this is what Stephen looked like as he stood before the people and the Heavens were OPENED! Be blessed and continue to move for the one who moves you and "His Glory shall be REVEALED". Great blessings.
His Servant,
Evangelist Tracy Gibson
Founder & Director
www.doneuntothelord.com

Share on Facebook