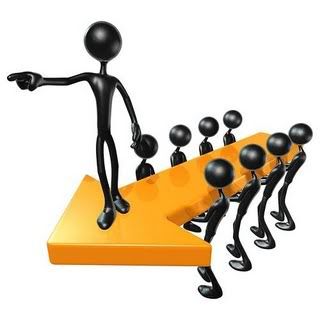 A couple weeks ago I received the following anonymous email. I asked "dancer" if I could publish her message and my reply here to assist anyone else that may be dealing with abusive leadership
Update: Dancer has asked me to remove her original email. She does not want to risk being recognized. I have deleted her original email and replaced it with a generic question.

Dancer wrote:

Hi Min. Lakita

The leader of the dance ministry I am part of has some abusive ways.
I understand that no one is perfect. But if we are supposed to be like Christ, doesn't that apply to everyone? What can we do, other than pray and be quiet, or leave the group?

————————–
Dancer,
Thank you for writing with your concern. There are a few areas I want to address, then hopefully give you a practical strategy for dealing with the situation. I must warn you, my answers are going to center around praying and being quiet…but hopefully it will provide insight, focus and strategy.
1. Gift vs. Title
It is important to remember that everyone that has the title of leader does not necessarily have the gift of leadership. This is not to say that your leader isn't called or gifted…but may be carrying an overwhelming responsibility. Consider Joseph, at the age of 17 his father gave him a coat of many colors (a sign of leadership), but he was not mature enough to handle it at the time. Joseph's young immature mouth got him in trouble, but he turned out being one of the greatest leaders in ancient Egypt.
Bestselling author John Maxwell talks about the 5 levels of leadership:
Level 1 – People follow you because they have to. "The boss mentality"
Level 2 – People follow you because they want to. Relationships develop, passion & energy grows
Level 3 – People follow you because they realize what you have done. Momentum builds as a result of influence.
Level 4 – People follow you because of what you've done for them. Loyalty grows.
Level 5 – People follow you because of what you represent.
Unfortunately, a great majority stay at level 1. Maxwell calls advancing to level 2 a quantum leap, but it is one that few leaders take.
The gift of leadership is a special ability from God to map out and communicate his purpose so that people work together to accomplish them and bring Him glory. Gifted leaders are also motivators.
Dancer, I would suggest reading John Maxwell's The 360 Degree Leader: Developing Your Influence from Anywhere in the Organization
Also, in your private prayer time:
– pray that the Lord stirs up the gift of leadership in your leader
- call out your leader by name and ask the Lord to help him/her govern diligently according to Rom 12:8
- pray that the root of every offense be plucked up and the ministry can move forth in unity
- ask the Lord to show you your heart. Petition Him to make clear anything you may need to change.
While you could (and should) pray for your leader as a group (probably during prayers at the beginning and end of your practices), any prayers addressing leadership improvements should be done in private. Assembling the ministry members to pray about leadership issues can inadvertently undermine the authority of the leader and magnify problems to others that may have been otherwise unaware.
2. Saul, David and Absalom
Saul had the potential to be a great leader, but he his jealousy of David get the best of him (1 Sam 18). The more Saul tried to attack David, the more the Lord blessed him. Some leaders are like this…throwing spears at those that are trying to help them. How did David reply? He didn't pick up the spear and throw it back…he got out of dodge! David maintained respect and authority for King Saul, and that is what we are to do in the face of adverse leadership. Rebellious subordinates run the risk of becoming like Absalom. I like this quote from the summary of A Tale of Three Kings: A Study in Brokenness:
Even when we are sure – absolutely sure – that the leader above us is a Saul, we must continue to treat that person as a David, for to do otherwise would make us an Absalom. And even when we are convinced beyond a doubt that the rebellious subordinate is playing the role of Absalom, we must treat that person as a David, for to do otherwise would make us a Saul.
What do you do?
- Trust that God is working it out and do not take matters into your own hands.
- Do not allow yourself to get hurt in the process, so if that means a period of separation do so. This does not mean round up a posse and take them with you. That is what a prideful Lucifer did when he was cast out of heaven. Instead, respectfully exit for a season if that is your only recourse.
3. Prayer AND Fasting
The bible often talks about prayer and fasting (Luke 2:37, Mark 9:29). Oftentimes there are strongholds that are keeping a ministry from collectively moving to the next level. Fasting as a unified body can sharpen spiritual awareness as the flesh is put under subjection.
I would suggest approaching the leader one on one and suggesting a corporate fast so the ministry can go to another level in God. Be prepared to offer suggestions if asked.
Summary:
To answer your specific question, yes, of course we are supposed to be like Christ — that does apply to everyone. Christ was spit on, embarrassed, humiliated, lied on…and what did He do? Father, forgive them for that know not what they do.
Please understand that I am not taking the leader's side nor condoning abusive behavior, but I can only deal with what you can do. We can't change anybody…only God can do that. Rest assured if the tables were turned and a leader wrote with problems with their subordinates, I would focus on the leader.
Blessings & Love,
Lakita
Additional Reading on Leadership from Company Keepers: Dance Ministry Talk

Disclosure: There are affiliate links in this post. That means if you click on the link and make a purchase, I receive a commission. No amount of commission is worth the trust of the readers. I only link to resources I feel would be of benefit.


Share on Facebook
Title: Diversified Praise Conf.
Location: Hampton, VA
Start Date: 2009-08-14
End Date: 2009-08-15
Share on Facebook
Title: EntreLeadership w/Dave Ramsey
Location: Atlanta, GA
Description: https://www.daveramsey.com/etc/ecommerce/index.cfm?event_id=332&fuseaction=dspPurchaseWiz2
Start Time: 9:00
Date: 2009-09-18
End Time: 15:30
Share on Facebook
Once a month Paneh will post questions collected from the previous month. If you have a question, feel free to send me an email with the subject "Question from the Mailroom." Where applicable, I will supply Scriptures to support the answers. Some items are matters of opinion and experience. If that is the case, I will say that as well. You all are welcome to offer your point of view on a given question in the comments. Iron sharpens iron!
Last month was the first implementation of this series. The question was in response to the D.A.N.C.E. Out of Debt article originally published in Paneh's Newsletter (Kingdom Finance Edition: Feb 2009)

The first 4 questions were asked at the Dance for JOY Youth Praise Dance Workshop (April 25, 2009):
1.) How do you deal with a child that doesn't want to be a part of the dance ministry but is only there because their parents are forcing them to come?
The short answer is I don't! During the early forming phase of the dance ministry it is important to sit down with your spiritual leaders and share the vision, mission, direction and purpose of the ministry. If you have a written proposal (highly recommended), share that with your leaders. It should contain eligibility requirements for the ministry. One of those eligibility requirements should be something along the lines of a heart with the desire to minister through movement. A child that is coming because their parents are making them come does not meet the eligibility requirements. This is why manuals and other administrative aspects are important; they allow you to set a standard.
Another suggestion would be to create a covenant agreement sort of contract for the ministry. It should contain a spot for the youth's signature as well as the parent / guardian. If the youth expresses a desire to be released from the ministry, have them re-read the original agreement and sign an exit clause if they desire.
Without paperwork in place, it may be difficult to implement a new policy. I suggest you start by talking with your pastor to make sure you are on one accord before implementing any changes. Next, you'll want to place the new policies in writing and inform all current participants (that includes parents) of the new changes and when they go into effect.
2.) What is the difference between praise dance & mime ministry? Are there Scriptures to support mime ministry?
Mime is the expression of a thought or idea through gestures and expressions; bringing an abstract intangible concept to life. Therefore, mime ministry is simply using the art of mime to minister (serve God's people). For a history on the origins of Mime and its place in today's church, check out Mime Ministry by Susan Toomey
Praise Dance (also sometimes called liturgical dance or worship dance) is a generic term adopted to define dancing before the Lord. Psalms 149:3 says Let them praise HIS name in the dance!
Dance is defined as moving rhythmically usually to music, using prescribed or improvised steps and gestures.
Based on this definition, it is my understanding that when we dance (move) before the Lord with the desire to praise, worship celebrate HIM, we are generically speaking, "praise dancing." The type of art form you use to express yourself may be Mime, Ballet, Modern, Contemporary, African, etc. There are no Scriptures that explicitly mention mime, but the concept is certainly there. The Creation as recorded in the book of Genesis is the greatest example of something abstract (void / nothing) being brought to life. Also, the prophet Ezekiel acted out many of his prophecies (see Ezekiel chapters 4 & 5). Also Hosea 12:10 AMP says I have also spoken to [you by] the prophets, and I have multiplied visions [for you] and [have appealed to you] through parables acted out by the prophets.
3.) How frequently should you accept ministry assignments & rehearse?
There is not one standard answer for this as it depends on a variety of factors. The leader needs to be sensitive to the time of the people in the ministry.

"Time is free, but it's priceless. You can't own it, but you can use it. You can't keep it, but you can spend it. Once you've lost it, you can never get it back" – Harvey MacKay (Inspirational Speaker, Business Man, Author)
We must realize that people have lives outside of the dance ministry! Marriages, homework, school, extracurricular activities, jobs, businesses, other church responsibilities, PTA meetings, soccer games, etc, etc, etc!
What is more important than the frequency is the consistency of rehearsals. If you set a pattern, then it is easier for members to integrate it into their schedule.
Also, remember that every opportunity is not an assignment. You will not be able to say yes to every opportunity that comes your way.
With JOYED UP (the youth dance ministry at my church), the general rule of thumb that I've adopted is not to have them minister more than 2x a month. We rehearse weekly for 2 hours. We also have a supplemental rehearsal time block that we use as needed.
4.) Is it OK to let people know you are available to minister?
The question is shortened, but the overall thought had to do with promoting ones own ministry.
This can be a touchy subject. Let's start with some Scriptures:
I know thy works: behold I have set before thee an open door and no man can shut it Rev. 3:8
For not from the east nor from the west nor from the south come promotion and lifting up. But God is the Judge! He puts down one and lifts up another. Ps 75:6-7
Many in ministry have a genuine desire to share the gifts & talents God has given us. We just have to make sure we are channeling that zeal properly. Proverbs 19:2 (NIV) says it is not good to have zeal without knowledge. The Great Commission is the Go and make disciples (Matt 28:19) and this can be fulfilled without letting people know you are available to minister.
As a frequent event holder I receive several solicitations from people (that I do not know) letting me know that are available to minister in a certain capacity at a certain engagement. 1 Thes 5:12 reminds us to know those that labour amoung us. I find it troubling that the same people that want to come and minister are not available to attend the event as a supporter. Personally (this is Kita, not gospel), a major factor is relationship. This can be through phone, email or some other medium that gives me an opportunity the see the heart of a person. The first interaction should not be solicitation.
Be prepared, you don't have to solicit people! They will find you.
2 Timothy 4:2 reminds us to be instant (Amplifed version says keep your sense of urgency, stand by and be ready).

It is OK to have a business card for your ministry ready to present when asked. This is different than pushing it into someone's hand. Websites that define what services you offer allow people to find you. Support others in similar ministry without any ulterior motives. Participate in discussions about the topic of interest (most will allow you to leave your website in a signature tag). If you have information to share about a topic, start a newsletter (allow people to opt in/out – no spam!) and send information to people who have elected to receive it.
In summary: It is my opinion and practice not to solicit people for ministry opportunities; however, I intend to prepare as best I can for assignments by focusing on the ministry vision and making information available for those who elect to receive it.
5.) As the leader of the Praise Dance Ministry at my church, it has truly grown over the last 3 years. Now we have a boy's and girl's praise step team. Some of the young ladies are interested in mime ministry and flag ministry. My question is does this all fall under the Dance Ministry? I heard you say for each ministry each one should have its own foundation/purpose/vision. Right now as the Leader, I feel like GOD is enlarging territory so I'm willing to be trained in these areas, but is it OK to have someone oversee the Mime ministry, Flag ministry, and Step Team?
- Rosalind

It is my opinion that these different entities would fall under the dance ministry or some worship/creative arts umbrella. As leader you should have an understanding of the needs of the different areas, but that does not necessarily mean you have to be trained in those areas if there is someone else willing to lead.

Here are a couple examples I've seen:

Pastor

- Worship Arts Director

– Drama Ministry

– Puppet Ministry

– Dance Ministry

— Youth dancers

— Adult dancers

– Mime Ministry

— Youth mime

— Adult mime

– Step Ministry

Pastor

- Dance Ministry Director (Advisor)

– Dance Ministry President

— Adult dance ministry leader

— Teen dance ministry leader

— Children's dance ministry leader

— Step team
Make sure the roles and responsibilities are clearly defined to prevent misunderstandings
6.) I would like a bit of direction regarding instructional DVDs. Would you be able to suggest a good DVD for me to purchase? Also I wanted to know if you had any teaching suggestions for my dancers (ages 7-18)
- Pamela
Instructional DVDs can be a great tool to build your ministry vocabulary and gain inspiration. My direction would be to use them as a tool and not a crutch for choreography ideas. Too often people begin to rely on the DVDs for entire choreography when the Lord wants to give you a download. Use DVDs to enhance your vocabulary so you can better articulate the message.
These are some of the DVDs that I know of. I was asked to write an endorsement / review of "Till The Walls Fall" by Dawn Pruszkowski
, which is recorded on her website. Other than that, there is no endorsement implied on any items listed:

************
As for the second question, these are the suggestions that come to mind:

Consistency & Communication is important! Develop a routine and stick to it. Keep the parents informed

.

7 year olds learn differently from 18 year olds. If the group rehearses together,

your challenge is to find a way to keep the attention of the entire age range without others getting bored or discouraged.


Make time for them outside of rehearsals! Attend games, plan outings, but get to know them.

Instill ministry from the start. Teach them about prayer, fasting and studying God's word so they can become effective ministers.



7.) We have new youth in the dance ministry. Should they minister with the praise team? We are currently small in number. Do I need a large number to minister effectively with the praise team?
- Darlene
There is not right or wrong answer here, but again, I'm going to stress the importance of some type of manual or written procedure. Age should not be a factor if the person is spiritually equipped to flow with the praise team; however, I'd recommend some sort of orientation period to allow the person to get acclimated to the ministry.

You do not need a large number of people to minister effectively. Remember Gideon and the army the Lord cut from 22,000 to 300 (Judges 7). I visited what would be classified as a mega-church (over 20,000 members), yet only 4 ministers danced with the praise team and it was effective.

If the vision of the leaders is for a large team, submit to that and the Lord will honor your obedience.

Share on Facebook
The Administrative Side
This is the last article in a 3 part series on Starting a Dance Ministry. Part 1 dealt with the spiritual requirements, part 2 dealt with the practical concerns. This final portion will address some of the administrative concerns and provide a few sample documents to get you started.
Administration is often overlooked because of the level of attention needed to tasks that are often viewed as mundane or insignificant. However, these items left unattended can cause turmoil later.
Some leaders are also administrators. If you find yourself planning every step of the way, highly organize, and detail oriented – then you may have the gift of administration. There are some leaders however, that are graced with an exceptional ability to lead and motivate people. They see the big picture and are not concerned with how it will be accomplished. If that sounds like you, it is important to pray about who is supposed to be the dance ministry administrator (hint: it does not need to be a member of the dance ministry, but should definitely be someone gifted in administration!)
Here is an example of a leader / administrator roles in action:
The ministry receives an invitation to minister at a guest church in a month
The leader's focus is probably on ensuring the group is ready to minister effectively
The administrator has a few more questions:
Who from the group can commit? Will we need to purchase garments? If dealing with youth – permission slips? Etc etc….
Many leaders are administrators and are capable of leading and carrying the details. Other ministries are fortunate enough to have an administrator. But if you are newly formed, perhaps you don't have an administrator and the idea of dealing with details is a bit intimidating. Here are some documents that can be altered to suit your ministry for a variety of needs. Some of these are modified templates that can be downloaded freely from Microsoft Office Template Directory.

- Attendance sheet (Excel format)
- Calendar (Word Document)
- Letter to ministry (parents) (Word Document)
- Thank you letter for ministry opportunity (Word Document)
- Permission slip (Word Document)
- Medical Information Form (Word Document)
Some other items that would be good to have are a dance ministry handbook, ministry agreement contract, garment tracker and income/expense report to name a few.

Share on Facebook