In April 2009 this website was transformed into the blog you are reading today. It is still a work in progress, but the new format has allowed me to share more content with you all. In the past 9 months we have posted 112 articles and logged over 200 of your comments!
In case you missed some of the content, here is Paneh's website year in review! There is a lot here, so I suggest you bookmark it and refer back to it from time to time.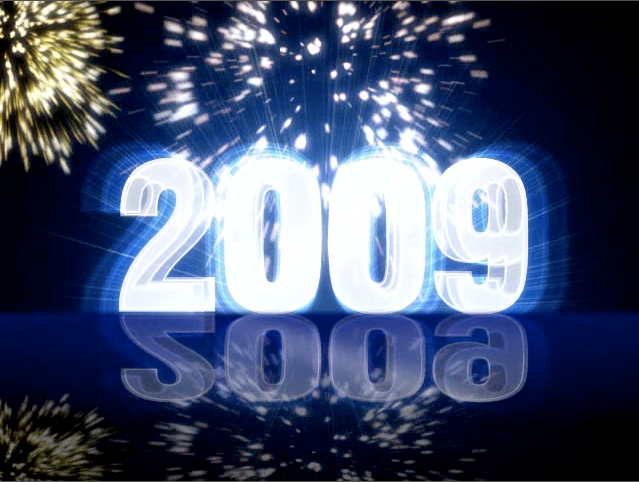 Top Posts of All Time
1. The Starting a Dance Ministry Series continues to be the most popular page on this site. There are 3 parts: Part 1: The Spiritual, Part 2: The Practical, and Part 3: The Administrative. I am also working on my first E-book, Starting a Dance Ministry: Prepare Now or Repair Later. This guide will go into even more detail and include a high level flow chart to assist in the decisions that must be made from the very beginning. If you would like to receive more information about the E-book when it becomes available…you can sign up here:
2. What to "Wear": Praise Garment Resource List quickly rose to the top of the list. I compiled this list later in the year and the number of views skyrocketed!
3. 3 Tips & Resources for New Dance & Mime Ministries was also very popular among those seeking information
4. I was surprised at the interest in A Spiritual Leader's View of Dance Ministry. But this observatory report that started as an academic project by my pastor's wife, Lady Joyce A. Wells has helped leaders and dancers see things from the other's point of view.
Most Community Involvement
As much as I enjoy writing articles, I enjoy interacting with you all even more. These posts had the most community involvement
1. The Dance Ministry Ethics Series was something we did at the end of October. Each day a topic was launched for discussion, some were considered breach of protocol, while others were unanimously unethical. Read over each discussion and the comments. By the way, even though the "week" is over, comments are still open and you are welcome to leave yours!
Day 1: Invited Guests Leaving After Ministering
Day 2: Contracts Required for Ministry
Day 3: Self Promotion or Creative Marketing
Day 4: Praise Dance Competitions
Day 5: Inspiration or Imitation?

2. The 31 Dance Minister's Choreography Tip Challenge is something I did for fun on Twitter & Facebook. I asked my friends to submit choreography tip in 120 CHARACTERS OR LESS. These were posted on Facebook & Twitter (1 per day) for the entire month of November. At the end of the month, they were all compiled into one post. This could not have been done without you all!
3. The 2009 Equipping the Saints Conference Recap was one of my personal favorites to write as it gave me an opportunity to reflect on such an awesome event! It's not awesome because of anything I did…but because the Lord himself manifested HIS presence. Writing the recap is a way for me to reflect on the event, thank you for sharing your miraculous testimonies. To God be ALL the Glory!
My Personal Favorites
These are the ones I enjoyed writing the most. I hope you enjoy reading them as well!
The Dance Minister's Choreography Devotion Series. This was done in two parts. Each part ran Monday – Friday with a new dance choreography technique was explained how to execute properly as well as how we, as ministers, can reflect on the awesome God we serve while moving for His glory! Part 1 cover the five ballet positions, while part two will beginner / intermediate ballet techniques:
g. Releve'
h. Piroutte
i. Jete
j. Chasse'
2. As I mentioned earlier, I love event hosting and planning so writing How to Plan Events and The Truth About Hotel Room Blocks was a pleasure. If you're planning an event at a hotel in 2010 and you're unfamiliar with hotel contracts, rules and the lingo, you should read those articles.
3. My other passion is personal finance. I am working on a project on that very topic that I hope to release at the end of 2010. In the interim, check out D.A.N.C.E. Out of Debt and read about the DUMBEST (Financial) Move I've Ever Made.
Worth a Second Look
These articles were either written early on or during a down time. For some reason or another they didn't get many views. So in case you missed them, here they are again:
1. Miriam: Praise Dancer, Prophetess, Leader and More
3. The Spiritual Side to Technique series: Balance & Alignment
4. Tips for Ministry Excellence Series: Appearance & Communication
5. Tips for Traveling Dance Ministers
6. What Exactly is Liturgical Dance?
This is less than ONE THIRD of the content currently on the site and the goal is to constantly add more! If you never want to miss an article, I suggest you sign up for e-mail or RSS subscription. This is different from the monthly newsletter. You'll receive an email as soon as a new article is published.
Props to the Top Referrers of 2009
Aside from search engines, Facebook, and Twitter traffic. Many readers arrive here from someone else's website. This is to show some love to Paneh's top referrer's. Check out their sites as well:
2. Done Unto the Lord Ministries

I am looking forward to all that lies in store for you and me in 2010. I intend to write more articles and continue to encourage interaction. I'm also plan to continue to blog carnivals and weekly round-ups through out 2010. I also hope to publish more guest posts…so if you have an article or would like to write on a relevant topic…please contact me!

Blessings, Love and a Happy New Year!
Share on Facebook
I challenged my friends on Twitter & Facebook to come up with dance ministry choreography tips in 120 CHARACTERS or Less. These tips were then published everyday during the month of November on Twitter & Facebook using Tweet Later to schedule my posts in advance and the Twitter Facebook Application that pulled my tweets to Facebook. The responses have been very positive, and there have been many requests to have all the tips in one place. Here you go! All 30 (plus 1) dance ministry choreography tips!

If there is a name following the tip, then that is the person that authored that tip. (FB) means the tip was submitted via Facebook. If there is no name, it is a tip that I contributed. A special shout out to the top 2 contributors: Poetry Daughter & Dawn Churchill! Thank you to everybody who contributed!

Tip 1: Be conscious of your spacing

Tip 2: PoetryDaughter (FB) – All movements should be clear and clean!
Tip 3: SarondaJackson (FB) – Be conscious of the skill level as a group and individually
Tip 4: Cearthur Clavon Moore (FB) – seek your performance/song that ministers to you first
Tip 5: Antionette Thompson Turner (FB) – seek ye first the Kingdom of God
Tip 6: Antionette Thompson Turner (FB) – Know who you are ministering to
Tip 7: Telleha Howard (FB) – Don't rely too heavily on the technical
Tip 8: @PraiseDancer -Use simple steps for beginner dancers so they are not required to master more than they can handle.
Tip 9: Poetry Daughter (FB) – Better to do simple movements well than complex ones poorly.
Tip 10: Poetry Daughter (FB) – make sure that everyone knows the movement and is doing it the same way.
Tip 11: Desiree Griffin-Berry (FB) – With every movement, give HIM reverence.
Tip 12: Poetry Daughter (FB) – Encourage those who are not confident, don't put them down!
Tip 13: Dawn Churchill (FB) -ALWAYS find scripture(s) that correlates to your chosen song"
Tip 14: Amanda S. (FB) -Utilize the nuances in the music / don't focus on movement for every word being sung.
Tip 15: @DancingMinister -Choreography is not about teaching technique. Include flags, banners and other tools.
Tip 16: Poetry Daughter (FB) -avoid straight line across..use windows, diagonals, circles, triangles, and levels!
Tip 17: @PraiseDancer – Break the choreography into sections. Begining, chorus, ending etc.
Tip 18: @PraiseDancer Choreograph a strong ending, so your dance is memorable leaving a lasting mental impression of worship.
Tip 19: @Vioree: Spoting is very important…
Tip 20: Poetry Daughter (FB) Generally, anytime your foot leaves the floor, it is either pointed, or flexed
Tip 21: Sukky (FB) Factor the garment in. Overly long and superfluous garments can trip you.
Tip 22: Sukky (FB) Make sure space is large enough to accommodate dancers, and tall enough to accommodate flags.
Tip 23: Sukky (FB) Don't choreograph around one person in group presentation.
Tip 24: Don't worship the dance…worship HIM that created the dance
Tip 25: Remember, you do not need a move for every word
Tip 26: Use all 8 directions (front, back, left, right and angles)
Tip 27: Don't look at the floor when you dance unless that is part of the choreography
Tip 28: Dawn C (FB) Make certain to research the WORD for scriptures that correlate to your chosen song.
Tip 29: Dawn C (FB) ALWAYS choreograph instrumental parts of music.
Tip 30: Dawn C (FB) ALWAYS choreograph your entrance and exit. ALWAYS dance as soon as the music begins
Tip 31: Krishondra G (FB) You don't need words to dance. Dance to The Word that's in your heart.
This was challenging to do in 120 words or less!
I'd love to hear from you! Do you have a dance ministry choreography tip that was not mentioned? Do you have a comment or suggestion on a tip mentioned above? Let us know in the comments!
I'm thinking about a part 2 of this "project" for January 2010….stay tuned…

Share on Facebook
Every Thursday, I will post a link round-up of articles I've found while researching the Internet. While all may not be directly related to dance ministry or worship arts, I hope it will be of benefit to the dance ministers, mime ministers and worship artists that frequent this site.
We are entering the holiday season, this time of year means different things for different people. Some focus on giving, others receiving, for some it means spending and others celebrating and memories. I wrote a guest post for Christian Personal Finance called There is No Such Thing as a Free Lunch – Or is there?, it has to do with the concept of giving selflessly. As we prepare for Thanksgiving festivities & Christmas productions, let's go out of our way to be a blessing to others.
Enjoy these articles from around the web!
Do You Hear What I Hear? – Reverend Stephanie Butler reminds us to be open to receive a fresh wind from the Lord. Just like he communicated to young Samuel (1 Sam 3:1-12), He is still communicating today.
Whoever is generous to the poor lends to the Lord,
and he will repay him for his deed.
Proverbs 19:17

Dancers, do you know why you are told to breathe while Stretching? 4Dancers blog explains the "why" of this important stretching element. For those that teach, it may help to explain why breathing properly is important.
But when you give to the needy, do not let your left hand know what your right hand is doing, so that your giving may be in secret. And your Father who sees in secret will reward you.
Matthew 6:3-4

Homemade Christmas Ornaments & Decorations – Debt Free Adventure shares these ideas to help decommercialize Christmas and get together as a family creating these crafts
If a brother or sister is poorly clothed and lacking in daily food, and one of you says to them, "Go in peace, be warmed and filled," without giving them the things needed for the body, what good is that?
James 2:15-16

Sign On the Dotted Line started as a comment by Minister Rekesha Pittman on Dance Ministry Ethics #2: Contracted Ministry. The response was so thorough and passionate that it deserved to be its own blog post!
Conduct a food drive or help out at a soup kitchen this holiday season
His Hem Ministry provides information on a Tambourine workshop this weekend in Pennsylvania hosted by Shachah Ministries International.
In case you missed any of the articles posted here this month, there is a full recap in the October Summary

Share on Facebook
I was honored when fellow dance minister Jocelyn Richard asked me to review her book PHENOMENAL CHOREOGRAPHY FOR WORSHIP. I finished the book last weekend and this has been my first chance to publish the review. Jocelyn's formal dance training started at a young age. She studied at the Joffrey Ballet School and the Alvin Ailey American Dance Theater school. Combine this with her desire to serve the Lord and His people through dance and she is more than equipped to discuss Phenomenal Choreography.
The book contains scriptural foundations for dance as well as a summary of various dance genres incorporated in worship (ballet, modern, folk etc). Jocelyn explains all aspects of choreography, then leaves the reader with choreography action steps. The book is more than a "How To" guide or list of definitions because it will cause you to think for yourself and enable you to think creatively. Various elements are explained such as: abstract vs. literal movement, levels, directions, musical selections and many more.
This book would be a great addition to dance ministries desiring to increase their "dance vocabulary" and widen their range of motion. Dance ministry leaders could implement the choreography action steps into rehearsal exercises; otherwise, some of the material may be difficult for new dance ministers.
Who should purchase this book?
Dance ministry leaders & their groups for training

Individuals that want to increase their dance vocabulary

Anyone who wants to spark or improve their own creativity


Groups or individuals who find themselves getting "stuck" when choreographing a ministry selection
Who should NOT purchase this book?
If you are looking for outlined choreographed steps for a dance ministry piece, this is not the book for you! This book will give you the tools needed to create effective choreography, but it does not create it for you.
My Final Thoughts / Suggestions:
Great job Minister Jocelyn!
If a picture is worth a 1,000 words, how much is a video worth?! I don't know if it is possible, but a video blog series to accompany Phenomenal Choreography would be a welcomed addition!
Get your copy of Phenomenal Choreography for Worship Here
Connect with Jocelyn Richard on The Praise Dance Life, Facebook, and Twitter
Share on Facebook
October 26 – 30, 2009 is Dance Ministry Ethics Week here on Paneh's site. Each day a new topic will be featured for discussion. The scenarios presented are based on real events however no actual names will be used.
The topic for day 4 is Dance Ministry Competitions


I must admit that this is a topic I have been wanting to discuss and avoid discussing at the same time. I purposely put it near the end of the week because I "ranked" it as a more difficult discussion. The topics for the first three days had a general consensus, even if we all did not agree on the finer details. Typically, praise dance competitions generate a variety of responses that can be narrowed down to two categories:

Praise Dance Competitions are OK
Praise Dance Competitions are NOT OK
Before listing the arguments for each category, let's define "Praise Dance Competition"

Praise (in the Biblical context) - Expression of approval, extolling or exaltation of our Lord
Dance – To move rhythmically usually to music, using prescribed or improvised steps and gestures.
Praise Dance - A way to praise the Lord through movement
Competition – a contest for some prize, honor, or advantage. A rivalry between two or more persons or groups for an object desired in common, usually resulting in a victor and a loser
Then by definition, a praise dance competition is a contest where the factor determining victory is how well you express approval of our Lord (praise) through dance.

Arguments supporting praise dance competitions

- It keeps the dance ministry motivated with something to strive for
- They are great fund raisers for the competition host (charging entry fee) and cash prize for winning team
- Competition is everywhere! There is nothing wrong with friendly competition
- The level of exposure for entering and winning can be high
- It is a way to fellowship with other dance ministies
- An opportunity to gain constructive criticism regarding choreography

On the other hand…
- How can "praise" be measured in a contest? The entire nature of a competition is to determine who is better by ranking and labeling a victor.

It is in our human nature to want to know who is "the greatest" , here is what Jesus said:
Then a dispute arose among them as to which of them would be greatest. And Jesus, perceiving the thought of their heart, took a little child and set him by Him, and said to them, "Whoever receives this little child in My name receives Me; and whoever receives Me receives Him who sent Me. For he who is least among you all will be great." – Luke 9:46-48
Competitions, by design, have winners and losers. How do the "losers" feel? Inadequate? Insecure?
Can you focus on pleasing God (with your praise) and pleasing man (the judges)?

What does the Bible Say?

Competition can be found in 1 Kings 18:20-40. This is a great story of how Elijah defeats the false prophets. Not only did he shamelessly annihilate them, he boasted in it! The difference in this competition is that it was about bringing glory to God. Elijah realized where his power and authority came from. I do not see a biblical precedence for vessels of God competing against each other using the very same gift that is used to glorify God.

It's your turn!

Do you believe there is a place for praise dance competitions? Why or why not?
Vote in the poll below!
Share your own stories / testimonies, insights and questions below!

Share on Facebook
October 26 – 30, 2009 is Dance Ministry Ethics Week here on Paneh's site. Each day a new topic will be featured for discussion. The scenarios presented are based on real events however no actual names will be used.
The topic for day 3 is Self Promotion or Creative Marketing?

The Lord has graced us with many gifts to be a blessing to HIS people. The bible tells us in Matthew 28:19 to go and make disciples...this involved sharing what they were taught. The bible also says in Ephesians 4:11 that He gave some to be apostles, some prophets, some evangelists, and some pastors and teachers, for the equipping of the saints for the work of ministry. He bestows gifts on us to share with the world.
The Bible also says
A man's gift makes room for him, And brings him before great men.
Proverbs 18:16
In this Information Technology Age, we have another media to spread the gospel that was not available to the disciples. I've heard it said before that God's message doesn't change but the method does. We have social networking, e-mail, cell phones, and much more at our finger tips. How do we leverage the zeal to do the work of the ministry with the promises of God?

Creative Marketing or Self Promotion?:

Typically, I'll receive several e-mails or phone calls from people letting me know they are available to minister (teach, preach, sing, dance) at an upcoming conference

.

I find myself "subscribed" to various newsletters that I have never signed up for

Asking to be placed on program

Posting their own event flyers on my "wall" (Facebook / Myspace) when I am not affiliated with it

Harvesting contact information from someone for your own use (This is why I encourage using the BCC field with email. When someone sends and email and the address is shown in the TO block….any recipient can take all the email addresses and send their own information.)



It's your turn!

I've listed several examples above. Do you believe that behavior is OK from a Christian ethical standpoint? Why or why not?
Share your own stories / testimonies, insights and questions below!

Share on Facebook
October 26 – 30, 2009 is Dance Ministry Ethics Week here on Paneh's site. Each day a new topic will be featured for discussion. The scenarios presented are based on real events however no actual names will be used.
The topic for day 2 is ministry contracts.
The Bible says:

for the laborer is worthy of his wages. – Luke 10:7

Let the elders who rule well be counted worthy of double honor, especially those who labor in the word and doctrine. For the Scripture says, "You shall not muzzle an ox while it treads out the grain," and, "The laborer is worthy of his wages. – 1 Tim 5:17-18
The bible supports that ministers (or laborers) should receive compensation. The question is should there be a price tag or contractual requirement before agreeing to minister (dance, teach, sing etc)?
I've had the opportunity to serve on a variety of Christian event committees and some of the requests are surprising: 1st class air accommodations, 5-star hotel, limo service, 50% deposit, and the list goes on. Again, it is my belief that accommodations should be covered, but when we expect luxury have we gone too far?
One the other hand, some full time ministers feel obliged to have a contract because they have often experienced giving through ministry with little to no compensation. They feel it is necessary to set minimum guidelines to event planners because often times they are unaware of the financial responsibilities. It is easier to send a contract than have an uncomfortable conversation about financial expectations.
So where do we draw the line?
It's your turn!

Is it OK for ministers to issue contracts? Why or why not?
Leave your comments below
Share on Facebook
Prepare to join us Oct 26-30, 2009 for Dance Ministry Ethics Week!
Each day (Monday – Friday) during the week of the 26th will start with a "hot topic" in dance ministry. Comments will be open for you to leave your view point on the particular topic.
Ethics defined:

That branch of philosophy dealing with values relating to human conduct, with respect to the rightness and wrongness of certain actions
Why Discuss Dance Ministry Ethics?:

"Blessed are those who hunger and thirst after righteousness, for they shall be filled" (Matthew 5:6).
Ground Rules:

I'm sure some of us will agree, disagree, and agree to disagree. That is the nature of ethics. Let's remember to let love abound!

Ways to Join in:
Each day I'll begin by posting the topic of the day on this site. Once you read the discussion, you can post your thoughts in the section below the article entitled Speak Your Mind

Get a Gravatar – A gravatar, or global avatar allows us to identify you when you post comments on this site or any other gravatar enabled site. You can use your picture or logo for your gravatar. Sign up here

Stay up to date on the discussion by receiving an e-mail notification on follow-up comments. To do this, check the box labeled Notify me of followup comments by email under the Submit button.
Help spread the word about the discussion by using the "Tweet" at the top right to post on your Twitter page or the Share on Facebook icon at the bottom to add to your Facebook status.
Some articles will be accompanied voting polls, be sure to submit your response.
************************************
Day 1: Invited Guests Leaving After Ministering
Day 2: Contracts Required for Ministry
Day 3: Self Promotion or Creative Marketing
Day 4: Praise Dance Competitions
Day 5: Inspiration or Imitation?

Share on Facebook
Every Thursday, I will post a link round-up of articles I've found while researching the Internet. While all may not be directly related to dance ministry or worship arts, I hope it will be of benefit to the dance ministers, mime ministers and worship artists that frequent this site.

Share on Facebook
Earlier today I posted a challenge on Facebook to define liturgical. The responses were all great and I realized I only had a basic understanding of the word myself. But since it was a challenge, I figured I'd dig a little deeper.
Movement ministers have taken on a lot of labels: praise dancers, worship dancers, lyrical dancers, movement ministers, and liturgical dancers to name a few. For the most part, these terms can be used interchangeably without hesitation. There are subtle variations in definition. If we were to take a poll, most people would be able to define praise, worship, lyrical and movement, however; the definition of liturgical continues to elude most.
Liturgical Defined
Of or relating to or in accord with liturgy. (dictionary.com)
Great….so what is liturgy? I'm glad you asked!
Liturgy Defined
A form of public worship; ritual.
Etymology (history of word)
The word comes from the Greek leitourgia meaning a "public work".
As they ministered to the Lord, and fasted, the Holy Ghost said, Separate me Barnabas and Saul for the work whereunto I have called them.
Acts 13:2


It hath pleased them verily; and their debtors they are. For if the Gentiles have been made partakers of their spiritual things, their duty is also to minister unto them in carnal things.
Romans 15:27


And every priest standeth daily ministering and offering oftentimes the same sacrifices, which can never take away sins:
Hebrews 10:11
In Christianity, the word liturgy transitioned and is commonly used to refer to a standard order of events. I don't know how or why the transition came about, I believe it is related to Catholicism. (If you have more information, please leave a comment!)

So what is liturgical dance?
By strictest definition, it would be dance performed as public work.
By common definition it would be dance that is part of an order of events.
Now what?
Do you agree with the definition of liturgical dance?
Do you use the terms interchangeably?
We'd love to hear from you! Leave your comment below!
Share on Facebook