Paneh Weekly Roundup #12: Brrr….it's cold! Edition
Every Thursday, I will post a link round-up of articles I've found while researching the Internet. While all may not be directly related to dance ministry or worship arts, I hope it will be of benefit to the dance ministers, mime ministers and worship artists that frequent this site.
I opened my door this morning and was struck with extremely cold wind! The temperature was around 12 degrees. Other areas of the upper Midwest have been hit with blizzards already. Time to bundle up!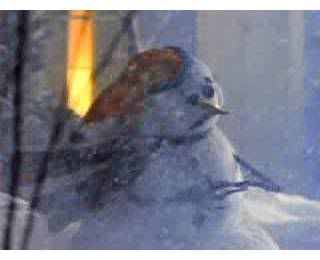 Overcome Barriers to Giving is shared by Bible Money Matters. How appropriate during this holiday season when we are most open to the idea of giving. As Christians, giving should be part of our lifestyle.
No Means Yes, and Yes Means No is a title that will make you do a double-take. This article by Minister Rekesha Pittman explores the consequences of our decisions in ministry.
All Nations Dance Strives to Help Haiti is an article I noticed published by a few of my Facebook friends. It's an inspiring article about an organization determined to provide a dance experience and assistance to the poorest country in the Western Hemisphere

Lakita Fane serves as the founder of Paneh Praise Dance & Mime Ministry. Find out more about her or follow her on Twitter (@Paneh).
Subscribe to our RSS feed (What is RSS?)so you'll always have the latest information.
Join our FREE newsletter to receive monthly emails with additional articles, upcoming events, promotions, discounts and resources.
Share on Facebook